What is it?
#SEAMs is a formal method of describing information system UI
#SEAMs is a standardized model for structuring the concepts and language that make up the UI of digital products & services. It brings together, through a shared visual and spoken language, your users' value & interaction mental models, with your digital technology's object & data models.
What does it do?
#SEAMs maps Product UX by bridging engineering's State Diagrams and design's Information Architecture
Using the #SEAMs model, standardized graphs can be created at multiple levels of resolution and detail: information architectures, flow charts, state diagrams, lo-fi wireframes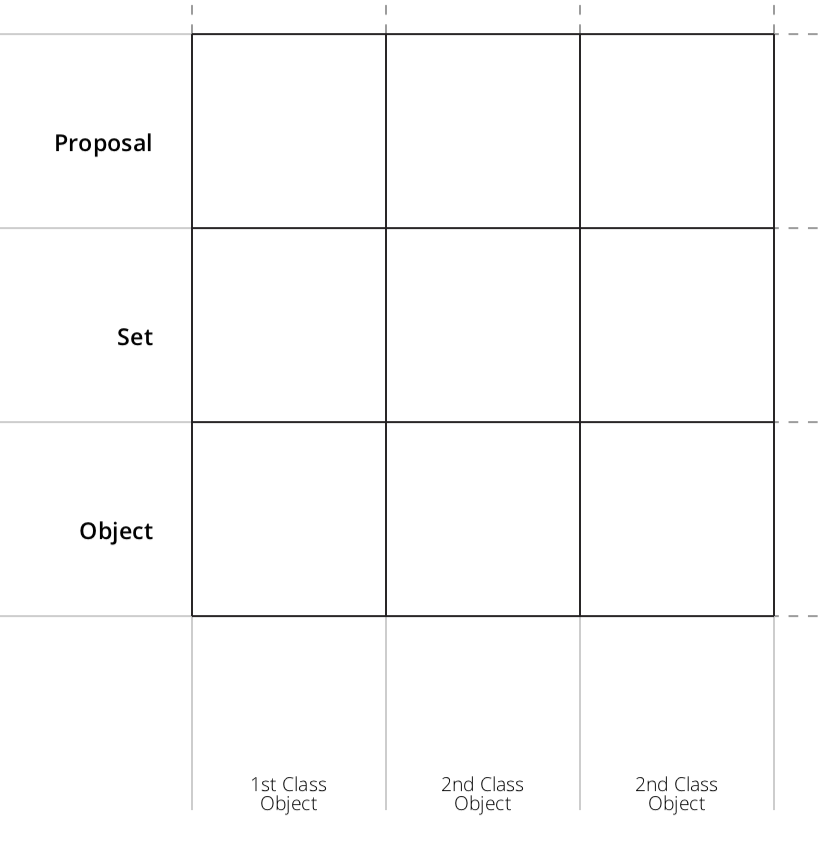 The Basic #Seams structure
Columns are Objects.
Rows are the "Depth of Specificity of the User's Request"
The boxes contain the Experiences that need to be designed and built.
Why does it exist?
Digital product & service making is a team sport, and each team is a unique mess of various professional and human cultures, as well as personal backgrounds and histories. There is no standard language between product management, software engineering and UX design when referring to the various parts, levels, stages and states of digital experiences. This means the concepts and language that define your products are not interpreted the same way by everyone on the team. #SEAMs provides a structured model within which your product's unique concepts and language can be shared. This way, everyone knows tacitly what's what, how it is connected to every other part… and what needs to be done.
Why "Experience Architecture"
#SEAMs can in effect also be considered a standardized Information Architecture. However, its use and applications reach beyond the traditional organizational bounds of IA's purview. Because of its ability to be rendered in highly simplified and abstracted form, it can be used in business & market strategy work. Similarly, it can encompass full resolution brand experience overviews, as well as "pixel perfect" Ixd & VD deliverables. As such, it is a standardized structure for describing and talking about your digital product's experience, from a common, objective viewpoint.